Complete & Reliable
Auto Service
We are Lockport, NY's trusted used auto dealer.
Used Auto Dealer in Lockport, NY
South Niagara Auto Repair is a family owned business that has been delivering top-notch auto repair and maintenance services to the residents of Lockport and the surrounding areas since 1988. The technicians at our shop use only the latest automotive technology, and are equipped to handle all major and minor repairs on both foreign and domestic vehicles. Our technicians have more than 60 years of combined experience in providing auto repairs and services with integrity and honesty. You can be certain that they'll get the job right the first time and in a timely manner.
Lockport's
Hometown Garage
Cheap Cars You
Can Count On!
Used Cars & More in Lockport, NY
Family owned & operated since 1988, our technicians, experienced office staff and state of the art equipment will address all your automotive needs.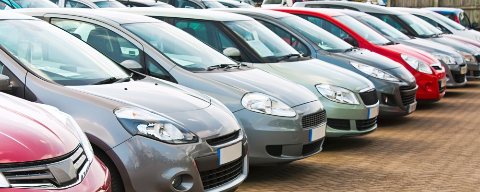 ★★★★★
"I have had an enjoyable experience with everyone at the shop since I have been coming here. I highly recommend using them for all auto needs. They are always willing to work around my schedule and are very reasonably priced."
-Jessica Gardner
★★★★★
"Love this place! Been bringing all of our vehicles here for a long time. Always do a great job and stand behind their work. Staff is very friendly and treat you like family. Prices are reasonable. Wouldn't go anywhere else! Thanks for excellent service!"
– Dianna Johnson Reith
★★★★★
"I ran into a problem with my wheel locking up on the way to work last week. They were really great about getting me on my way to open my store in just over an hour. Great bunch of guys and they all were willing to work with me. Definitely recommend them to anyone."
-Jeff Palmer
Stop in today for quality pre-owned cars! Open Monday - Friday from 7AM to 5PM.
About Us
Buying used cars is great way to get a reliable automobile while saving some money. Our selection of pre-owned cars ensures that you'll find a quality vehicle that will suit your needs. We are the trusted used auto dealer in Lockport, NY. Stop in today to see our selection.
Copyright © 2020 | South Niagara Auto Repair